What You Should Know about COVID-19
There is currently no vaccine to prevent COVID-19, so the best way for patients to prevent illness is to avoid exposure. The CDC recommends every day preventive actions:
void close contact with people who are sick.
Avoid touching your eyes, nose, and mouth.
Stay home when you are sick.
Cover your cough or sneeze with a tissue, then throw the tissue in the trash.
Clean and disinfect frequently touched objects and surfaces using a regular household cleaning spray or wipe.
Wash your hands often with soap and water for at least 20 seconds, especially after going to the bathroom; before eating; and after blowing your nose, coughing, or sneezing.
Handbook of COVID-19 Prevention and Treatment
Hawaii COVID-19 Healthcare Provider Task Force
Our purpose is to unite all healthcare providers in Hawai'i in the fight against COVID-19.Fill in your information to join us & sign our petitions to the State of Hawai'i.Doctors, Nurses, Scientists, Administrators – All Hawai'i healthcare providers are welcome to contribute.
Click hereto sign the petition.
​Stay Up To Date
Guidance is rapidly changing as new evidencearises. Please ensure you checktheCDC website(link is external)for the most up to date information.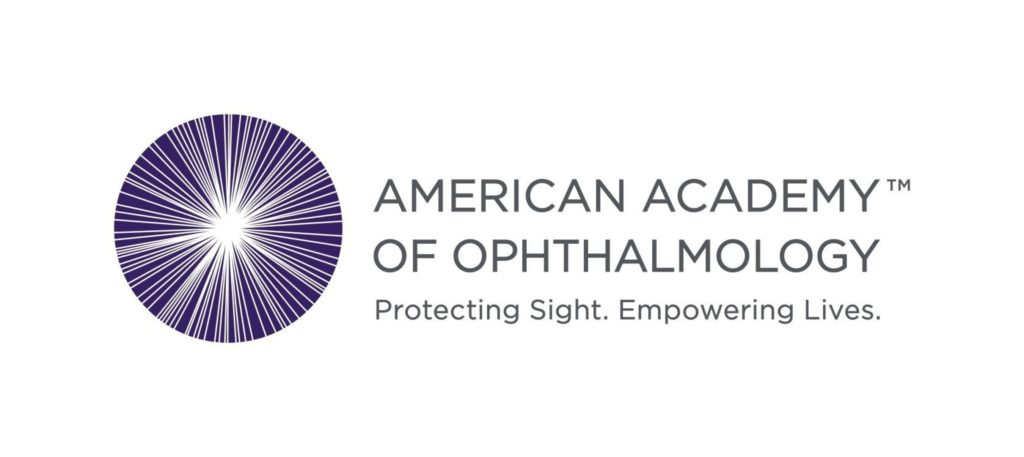 For Ophthalmologist
Daily updates: The link between COIVD-19 and ophthalmology; how to keep yourself and your patients safe; key resources.

For Practice Management
What you need to know to safely run your practice.

For Eye Health Patients
What you need to know if you have an eye disease or condition or need an eye exam

Latest Coronavirus Updates for Eye Patients
With clinics closed during the pandemic, your patients are bound to have questions. Steer them to our frequently updated collection of EyeSmart articles on the coronavirus and eye safety.

Facedown Treatment for Coronavirus Poses Risk of Vision Loss
As physicians use ventilators to treat the sickest patients with COVID-19, some patients are being placed on their stomachs to boost the amount of oxygen in their blood. But could prone positioning put patients with coronavirus at risk for vision loss? Here's what we know so far.

Minimize Exposure With Physical Modifications to Your Office
Implementing a few changes within your clinic can reduce exposure and provide comfort to patients, staff and physicians.Get Priority for Your Medical Supply Orders
Some vendors are making medical supplies like N95 and surgical masks, facial shields, surgical gowns and gloves, and large-volume sanitizers available exclusively to medical providers.To order these restricted items throughAmazon, open a business account and get verified as a healthcare provider by logging in to your Amazon account and clicking on certifications.Do you know of other vendors that are prioritizing orders for health care workers? Send an email toaaoe@aao.org.

House Approves Interim COVID-19 Relief Package for Small BusinessesThe House today approved the $484 billion coronavirus relief bill that includes more than $300 billion in new funding for the depleted Paycheck Protection Program. In addition, the bill increases the Provider Relief Fund by $75 billion to help health care providers suffering financial hardships because of the pandemic. With Senate approval earlier this week, the bill now goes to President Trump, who is expected to sign it on Friday.
---
Coronavirus Aid, Relief and Economic Security (CARES) Act
U.S. Small Business Administration (SBA) Loans
​The recently passed Coronavirus Aid, Relief, and Economic Security (CARES) Act allocated $350 billion to help small businesses keep workers employed amid the pandemic and economic downturn. This new loan program, offered with the support from the U.S. Small Business Administration (SBA), is called the Paycheck Protection Program (PPP). Hawaii banks will be working with the SBA to support the small business community with loans to cover payroll, benefits and other operating expenses under this program.
Central Pacific Bank:Benefit from lower payments and longer terms, guaranteed by the U.S. Government.
Central Pacific Bank is a preferred Small Business Administration (SBA) lender. This enables us to obtain fast approval so you can get your business opened and on the road to success. We can also help you with government loan programs for which you may qualify.Click Herefor more information
Bank of Hawaii:A SBA loan may be the right choice for your small business. They are guaranteed by the Federal government and designed to provide longer-term financing—so if you need longer repayment terms or other considerations, no problem. At Bank of Hawaii, we love helping your small business succeed.Talk to us to see if you qualify.Click Herefor more information.
American Savings Bank:We're committed to helping small businesses!
There's nothing small about running and financing a small business – and there's nothing small about American Savings Bank's commitment to business owners. We're proud to be recognized as one of the leading originators of Small Business Administration (SBA) loans in Hawaii1, and we're ready to help you start or purchase a business. If you're already a business owner, we can help you purchase equipment, upgrade your facilities, or expand your reach.Click Herefor more information.
First Hawaiian Bank:The Small Business Administration provides financing options if you're starting a new business or growing an existing one. SBA loans are guaranteed by the Federal Government and provide business owners with flexible repayment options.
First Hawaiian Bank has been helping small businesses like yours grow and prosper for 150 years. As an SBA Preferred Lender, we will commit to working with you to obtain the necessary financing to build the business of your dreams.Click Herefor more information.